Some are born deaf because of a spontaneous genetic mutation; some are due to the gene for deafness being very dominant in their families. There are many villages around the world that have high rates of deafness. What intensified this situation is that in many of the villages the majorities of the members are carriers of the gene and keep marrying one another, passing on the gene. Even though they are called "all-deaf" villages, it is literally far from the truth. No village can be all deaf; the title is in reference to the village having a deaf majority.
1. Desa Kolok and Bengkala Deaf Villages, Northern Bali, Indonesia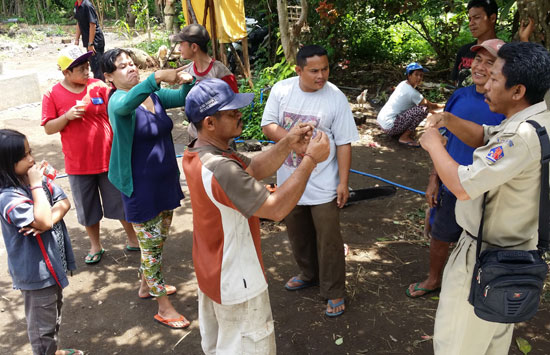 These are two deaf villages both located in Northern Bali, Indonesia. They are very close to each other and share the same culture, beliefs, religion and language. The main language in these villages is kata kolok which simply means "deaf talk".
About 40 out of 3000 villagers in Bengkala have hearing loss. With this high number, the deaf are embraced and not marginalized. The one thing that really unifies both deaf and hearing villagers is their belief in a "deaf god". There is still a big challenge of there being no nearby junior high schools equipped to teach deaf students, so most of them stop their education once they graduate from elementary classes.
2. Adamorobe Deaf Village, Ghana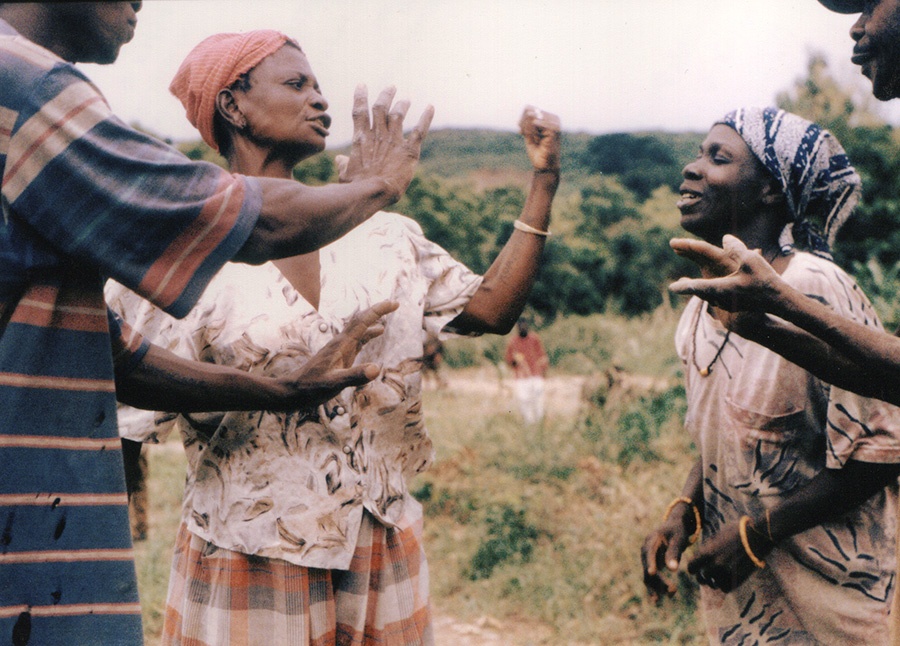 This is another village with high presence of hereditary deafness. Over the centuries, a sign language with which both hearing and deaf villagers now communicate was developed. Things were fine in the village as the deaf people were not marginalized until 1975. That year led to a sad story: Ghanaian government felt the number of deaf children was on the rise and something had to be done about it. So a law was enacted that two deaf people should not get married to each other.
This did not go down well with the deaf villagers. They took it as a huge marginalization and a step in the opposite direction of progress. They felt whoever they got married to be their business, not the government. If they decide not to marry a fellow deaf villager, it should be on their terms and not because they are required by law not to. Even though the law worked and the number was reduced drastically, the unity between deaf and hearing villagers was jeopardized and this led to increase in the number of abortions. As of now, the deaf villagers are fighting to regain their equal status.
3. Al – Sayyid Deaf Village, Israel
This village is dominated by the members of Al-Sayyid tribe who are known for having high incidences of deafness among them. This deafness led to the development of Al-Sayyid Bedouin Sign Language. As at 2004, only 150 of the 3000 inhabitants were deaf, though a quarter of the members carry the gene for deafness. There is an unsubstantiated belief that the deafness originates from the founder of the tribe whose two out of five sons were born deaf.
What makes this village so unique is the fact that they developed the Bedouin Sign Language so quickly. It takes most minority cultures several generations to fully develop a language through contact, exposure, and usage. Because of Al-Sayyid's high incidence of deafness, they developed their sign language within one generation!
4. Mt. Avejaha Deaf Village, Oro Province, Papua New Guinea
This village also witnessed high rate of deafness and the trend continued for decades. The locals of this village later developed a sign language that is quite different from the official Papua New Guinea Sign Language. The local sign language was based on their everyday life; however, there was a big problem: the language had no provision for alphabets. So learning to read and write was virtually impossible until Nathalie Juhonewe, a deaf Swedish sign language specialist, arrived at the village. She was the one who taught them an alphabet system and was able to teach them how to read and write through fingerspelling.
5. Deaf Village Belfast, Ireland

This is actually a center for deaf citizens; it is not an actual village. It is a building complex that provides facilities for sports, religion, recreation, education and other resources for the deaf. It started as a deaf club in Drumcondra where people met and socialized. The Irish government came up with the idea of building a complex with all the necessary facilities for the deaf, it would be a place where they can all live together as a home. The project started in June, 2011 and the complex was officially open for habitation in August, 2012.
6. Deaf Village Mandeville, Jamaica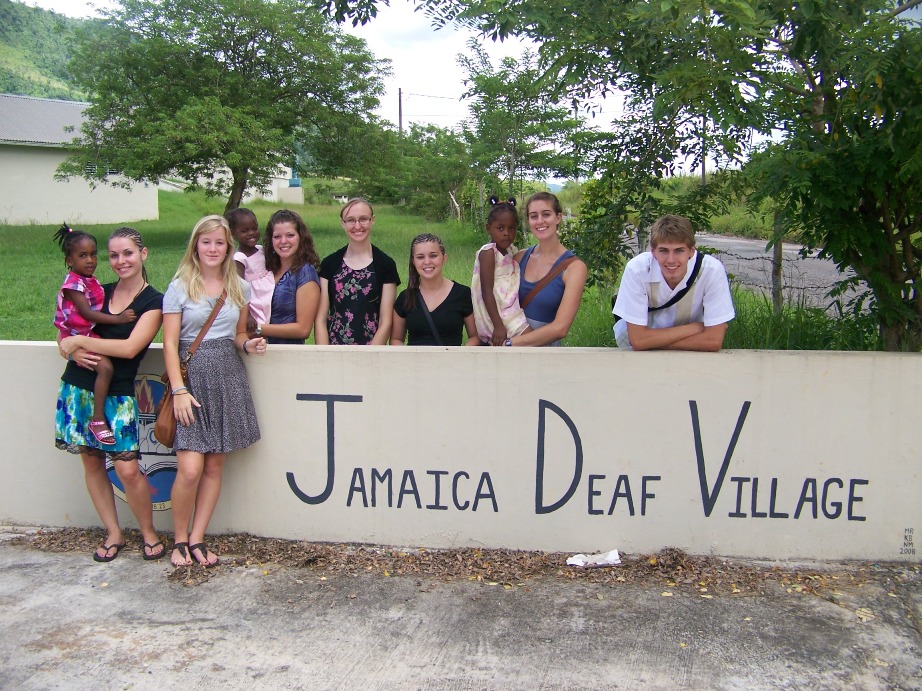 This is a small village in Jamaica that has a very high number of deaf people. Before the arrival of missionaries to Mandeville, life was difficult for the deaf as there were no schools for them in the village and earning a living was difficult as the few employers would rather employ those who could hear. It was the arrival and settling of missionaries in the place that led to the creation of the first school for the deaf and the first factory where they could work and make a livelihood.
7. Burj As Salh Deaf Village, Tunisia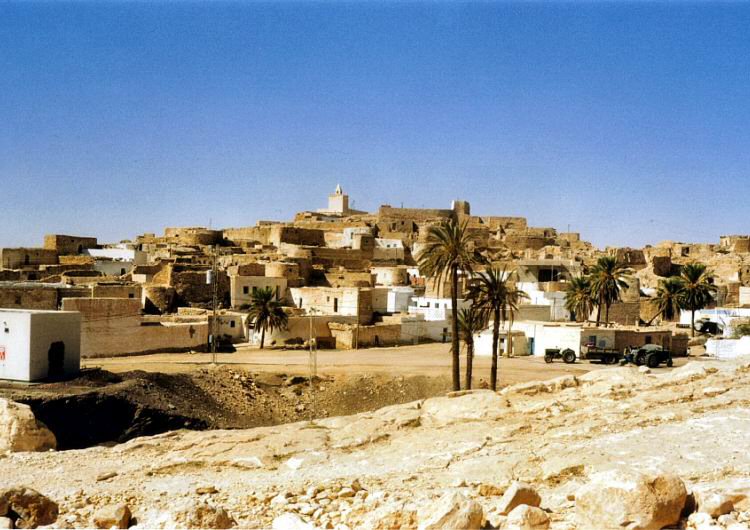 Due to the stigmatization and marginalization that the deaf faced in different parts of Tunisia, they had to gather together in this little village to live together in isolation. With time, the locals of this village developed a sign language with which they spoke among each other. Even though the marginalization of the deaf and people with other forms of disability has reduced drastically, the villagers are reluctant to move out of the village where they have happiness.
8. Martha's Vineyard, Massachusetts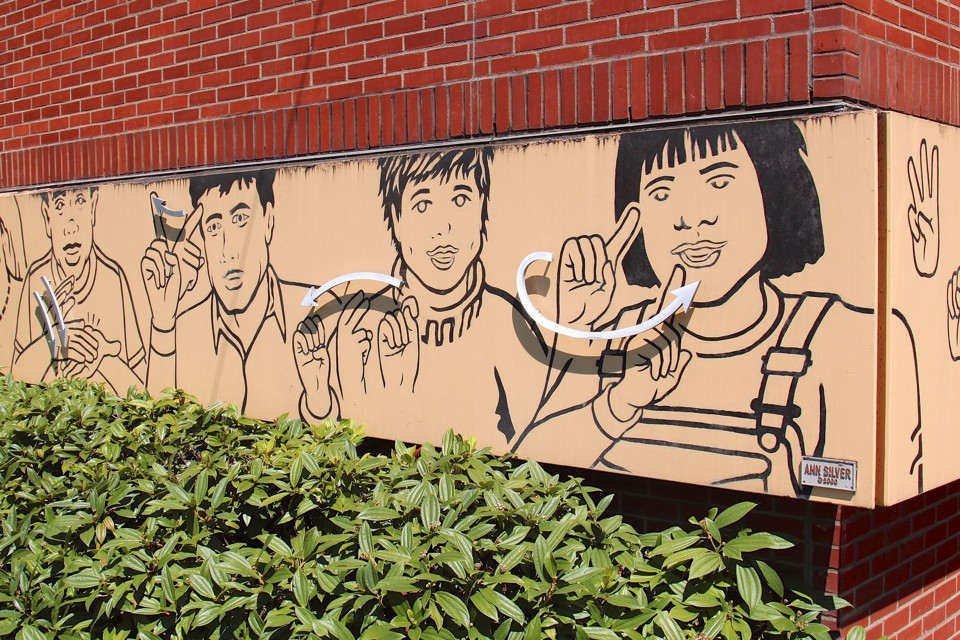 This is an isolated island where most of the inhabitants are deaf. It is believed that some early settlers in this island carried the gene of deafness; Jonathan Lambert was the first person to be identified with deafness in this island. Decades of marriages to one another strengthened the gene and it kept spreading and many children were born deaf, creating a strong deaf community. Right now, one in every four children on the island is deaf!