Come September 7, Apple will unveil its next line of iPhone- the iPhone 7 and 7 Plus.
With the debut date just on the horizon, details about the new smartphone are flying around the internet space at a very high pace. We've heard some rumors, which have given us a glimpse of what you should expect when Apple officially releases it new device later this month. And quite rightly, there have been some conflicting information; there will certainly be one or few elements of surprise when the 2016 iPhone is debuted by Tim Cook – Apple CEO – and other Apple executives.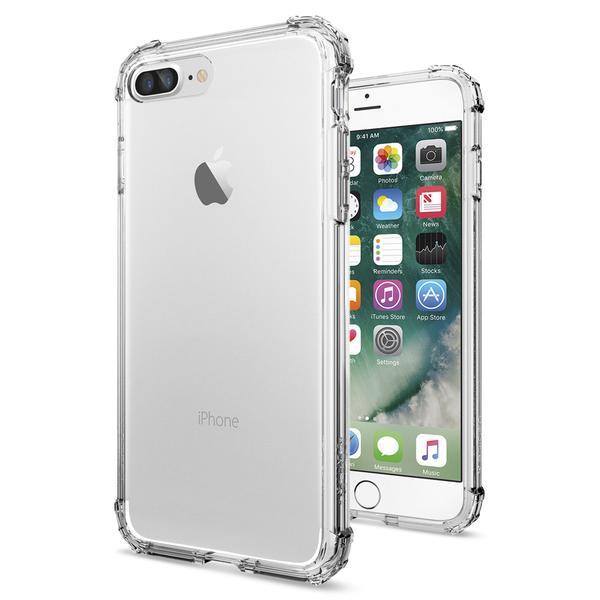 The new generation iPhones will be called iPhone 7, and as Apple follows their tradition of offering two iPhone versions, we should expect an iPhone 7 Plus. Not only will 2016 see a new iPhone design, it will also have new features:
New iPhone 7 Features to Expect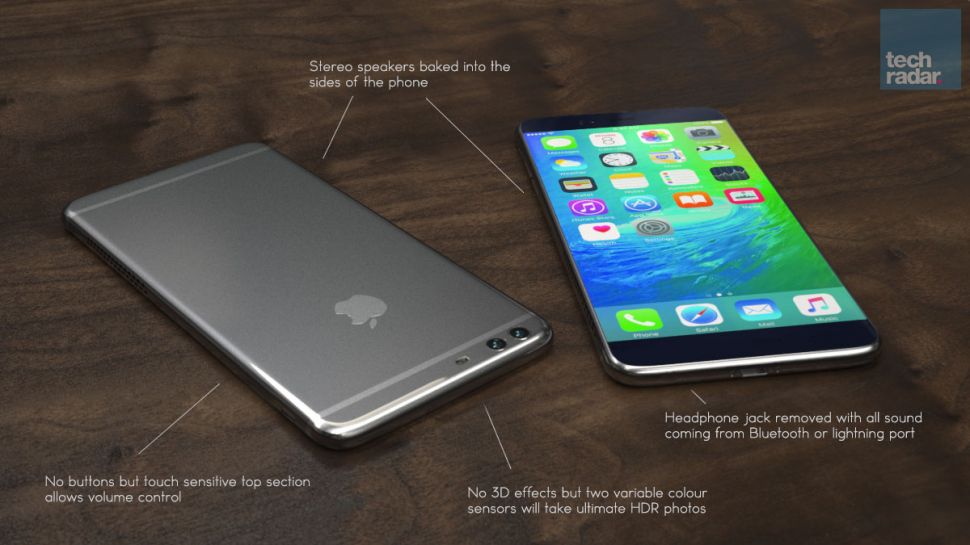 No more headphones, almost waterproof 
Fear not–there is a very good reason for the removal of the headphones jack. This means the phone casing will be completely closed, and if dropped in water, it will survive for 15 minutes.
Sapphire Glass
It is being said that the new device may feature a Sapphire glass instead of the Corning's Gorilla glass currently used for the iPhones. The Sapphire glass is a pretty tough glass that can't be easily broken and is currently used in Apple's iWatch. According to Macworld, Apple is also supporting an Arizona-based plant owned by GT Advanced Technology to manufacture the new iPhone display-keeping operations in the United States to cut down on foreign labor.
Button-Less Design
Apple may take a bold step by tossing the traditional iPhone design out by introducing an all new button-less design in the new flagship. It is thought that the need for more screen space might be the reason why the tech giants would make this move.
Wireless Charging
Wireless charging in the smartphone world is nothing new. Samsung is already offering the convenient wireless charging feature to its customers. We love how convenient it is for users to wirelessly charge their phones, and we don't think Apple will stay behind in this aspect. So, there's a high likelihood that the iPhone 7 will be wirelessly charged!
OLED Display
Rumors established the likelihood that the iPhone 7 may, instead of the LCD display in current iPhone, sport an OLED display. An OLED display illuminates by generating its own light. An LCD screen, on the other hand, needs a backlight to glow.
Processor and Internal Storage/Memory 
No one knows the internal specs of the iPhone 7 yet. But, it is being speculated that Apple won't deviate from its path of introducing enhanced, more powerful, and efficient devices with each iPhone release. The iPhone 7 and iPhone 7 Plus will likely feature the next-generation A10 processors made by TSMC. And Apple will boost internal storage space. The entry-level device will start at 32GB, mid-level at 128GB and max out at 256GB of storage.
RAM
It is rumored that there will be distinct RAM sizes between the iPhone 7 and the wider-screened iPhone 7 Plus. 2GB of RAM will support the iPhone 7, while the iPhone 7 Plus may ship with 3GB RAM.
Camera
There will likely be a different camera system between the two models. The iPhone 7 will feature a single camera, while the Plus version will use two cameras with 2-3x optical zoom. Multiple sources said that the cameras bring an improved performance in low-light conditions for more detailed, brighter photos.
While the iPhone 7 may have more optical image stabilization, the dual-camera of the iPhone 7 Plus will take advantage of the technology acquired by Apple from LinX Imaging – an Israeli camera company – last year. With the new technology, image quality will experience a huge boost, reducing the gap between photos taken by DSLR cameras and those taken by the iPhone.
The dual-lens technology is implemented by two lenses with entirely different focal lengths. With the LinX dual-lens camera system, iPhone 7 Plus users will be able to capture clearer and brighter images with truer color and less noise, especially in low-light conditions.
The dual-lens camera, which offers better zoom functionality, uses two sensors to capture different images with different color patterns. One final photo is produced by merging the separate images together. The camera can be used for depth mapping, giving users the ability to do things such as 3D scans of real world items.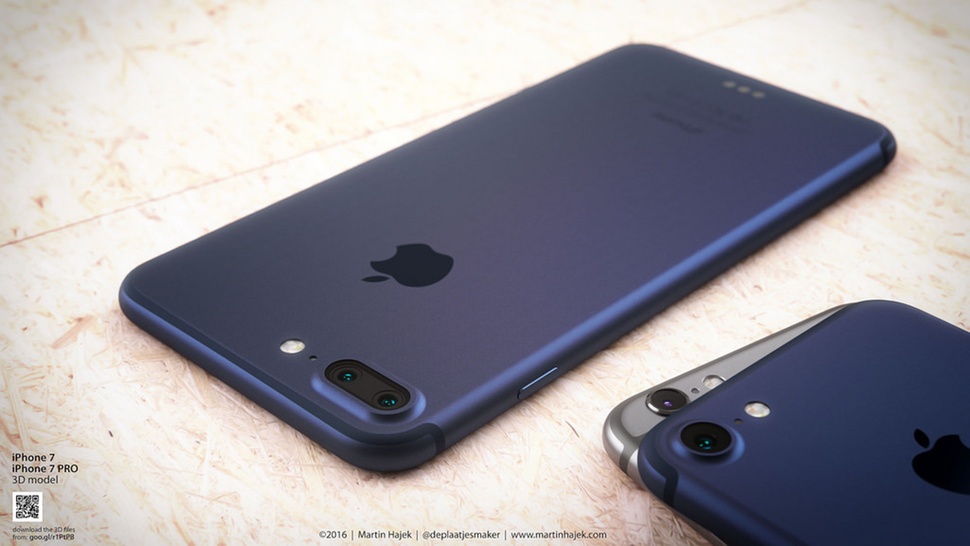 Brand-New Color Blue
Say good-bye to Space Gray and hello to three new shades for the iPhone 7 and 7 Plus: blue, matte black, and Piano black (described to be a very glossy black coat, much like a classic piano.)
Summary
The iPhone 7 is yet to be launched, but the slew of rumors about the new gadget has shown that iPhone fanatics wouldn't be disappointed. The dual-lens camera feature seems promising, and we hope exactly this is what Apple is going to offer. But until then, we keep our hands crossed to see how things unfold. But notwithstanding what's coming, we hope Apple gets it right this time.