Japan just premiered their first-ever nationwide captioned animated movie in theaters with Koe no Katachi.  This film was borne from the theme of disability and bullying, it's about a girl who is deaf and the title literally translates to A Silent Voice (or The Shape of Voice.) The story is from a manga (comic) written by Ooima Yoshitoki with seven volumes and 64 chapters. It was published from August 7, 2013 to November 19, 2014.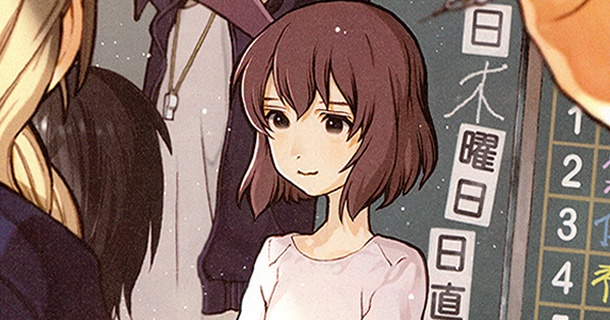 The story line begins with a new student transferred into an elementary school, a deaf girl named Shoko Nishimiya. Along comes a bully in her class called Shoya Ishida who's always looking for ways to alleviate his boredom while choosing the wrong place and time for it. His new classmate Shoko is surprised by his weird and uncanny attitude as he sees her as his new target of bullying. He picks on her daily, disturbs her and bullies her ruthlessly while unaware of the effect of his relentlessness.
Finally, Shoya understands the pain and anguish he inflicted on Shoko when she left the school due to his harassment. When she left, his classmates began to harass and eschew Shoya at every opportunity as his punishment. His classmates were determined to make him realize what atrocity he put Shoko through and force Shoya to change his attitude. Later, he became a loner at school in his third year and he meets Shoko again. Shoya decides turns a new leaf to a path of redemption.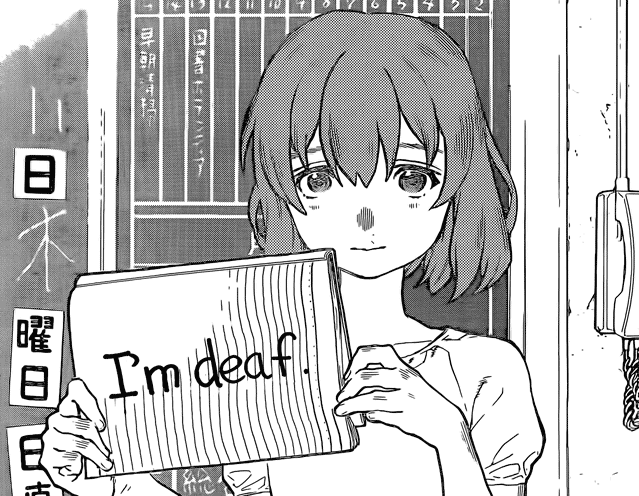 The series was published in English by Kodansha Comic USA as A Silent Voice from May 26, 2015 to May 31 2016 and also published in the Spanish-language Milky Way Ediciones from February 24, 2015 to February 23 2016. Before the serialization of Koe no Katachi, Kodansha's legal department had an extensive consultation with the Japanese Federation of the Deaf to make sure the comics were accurate and appropriate, and also that the films were in accordance with the captioning guidelines.
The series won and took the new creator prize in the 19th Tezuka Osama cultural Prize, third place in the 8th Manga Taishou award, and 38th place in the Kodansha manga award for the best Shounen category. This anime film has won over four major awards and it's a must-watch-movie for its powerful lessons on bullying.