Jeff Float is a former American swimmer who had a successful career at the collegiate and international level. His matter of fact nature and sense of humor defined his career: "With the last name of Float, what else was I going to do?"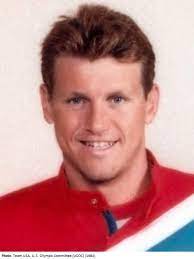 Born in Buffalo, New York, he contracted viral meningitis which destroyed his hearing. After the disease, his hearing dropped to 90 in one ear and 65 in the other. Soon after, he moved to Sacramento and joined the swim team at his local community club: Arden Hills.
Float was already beating his swim mates' records by high school; he competed in his first Deaflympics in 1977. Already a strong swimmer at 17 years old, he took home 10 gold medals. He was the first athlete to earn that many medals in one event!
He won many NCAA championships as a student at University of Southern California. He became a member of the United States Olympic swim team in 1980 and 1984.
Float secured his spot on the swim team for the Moscow Olympics in 1980, yet the United States boycotted Russia. The United States and Russia had strained political ties that year; the United States team never went to the Olympics.
Fast forward four years, Float secured his position again on the team in 1984.
At the 1984 Summer Olympics in Los Angeles, California, Float won a gold medal in the 4×200 meter freestyle event. He competed in the 200 meter freestyle event and finished in fifth place. The media coverage included a photoshoot with famed actress Raquel Welch in Vanity Fair. The team was featured on the cover with a centerpiece. The photos of the team goofing around with Raquel Welch splashed the pages alongside individual interviews. Float was featured on the cover of Sports Illustrated as well!
The team in total won an impressive 19 medals, 10 of them gold that year.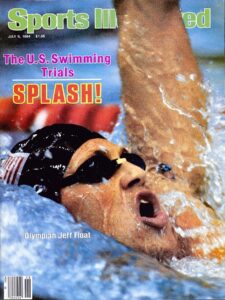 After his retirement from competitive swimming, Float became a successful coach. He lead the UC Berkeley team to several NCAA championships. In 2020, he came to a full circle by becoming a coach at the very same club he started out in Sacramento- Arden Hills Club. Float himself said it best: "Now I have this amazing opportunity to finish my rewarding career here at Arden Hills, the very place where in all began. It feels right, just like coming home."
Float is inducted in Sacramento's Sports Hall of Fame.