The United States Postal Service announced the new commemoration stamps for 2017, honoring individuals who have done outstanding civil work. One of the honored is the Deaf educator Robert Panara.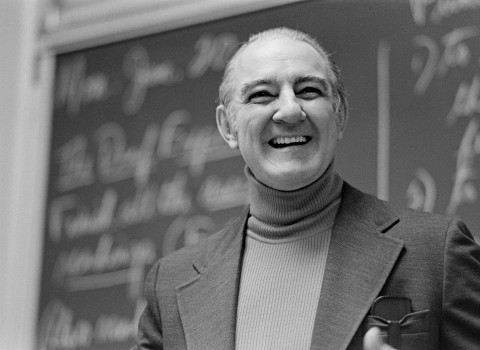 Panara was born hearing and at the age of 10 he fell ill with meningitis and became deaf. Panara actually considered this to be a blessing because he became an avid reader and educated himself. He did not learn Sign Language until after he graduated high school and entered college. The college that opened his eyes to the deaf world was Gallaudet University, where he realized he needed to learn ASL. He took classes at the American School for the Deaf and then attended Gallaudet University.
He met a deaf professor who influenced him greatly: Frederick Hughes. Hughes was a professor of Drama and Economics and was a well-rounded reader too. Both Panara and Hughes shared a passion for reading and teaching and Hughes guided Panara through his education.
After graduation and launching his teaching career, Panara went on to influence notable deaf individuals such as Bernard Bragg and Eugene Bergman. However, Panara's most notable accomplishment was becoming National Institute of Technology in Rochester's (RIT) first deaf teacher. He set up the English department there and won awards for Best Teacher and Outstanding Educator. Panara held the reputation of an elite teacher and the only one to teach at all three deaf colleges: Gallaudet University, RIT, and California State University Northridge.
Panara was one of the founders of the National Theater of the Deaf. He retired in 1987 and lived peacefully until in his death in 2014 at the age of 94.
The new stamps will be available after New Year's Day at the federal post offices nationwide.